Welcome to the official Black Magic II Wiki!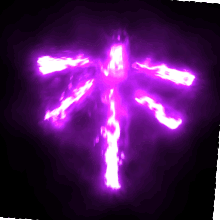 Black Magic II: Phantom's Causatum, or simply Black Magic II, is a Roblox fighting game by QQ Studios inspired by numerous fighting games such as Street Fighter, BlazBlue, and Under Night In-Birth. This wiki is currently under construction, but aims to provide information to those who wish to learn more about the game beyond face value.
We also have a Discord server, where you can receive gameplay help from other members of the community, showcase your art skills, and catch the latest on Black Magic II's development.
Black Magic II - https://www.roblox.com/games/969669348/Black-Magic-II-Phantoms-Causatum-ALPHA
Black Magic Community Discord - https://discord.gg/6Xx9MMn
Get Started
Want to contribute?
[FANDOM is 13+], due to COPPA.
All editors must comply with this rule.
Wiki Activity
Track the most recent changes to the wiki on this page.
List of abbreviations:
N

This edit created a new page (also see list of new pages)

m

This is a minor edit

b

This edit was performed by a bot

(±123)

The page size changed by this number of bytes
7 August 2022
6 August 2022